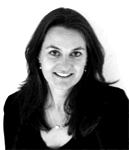 Before becoming a Nutritional Therapist, Kate worked in the stressful and pressured world of live communication and events within an agency environment, so she fully understands the daily challenges that most people face and the impact it can have on their health and their diet. Realising the impact of poor diet and lifestyle on her own health, Kate made the leap to study and practise nutrition.
Kate graduated with a first class honours degree in Nutritional Therapy at the University of Westminster and is a member of the British Association for Applied Nutrition & Nutritional Therapy and the Nutritional Therapy Council. She is registered with the Complementary and Natural Healthcare Council (CNHC).
Kate is also fully insured and is a member of The NHS Directory of Complementary and Alternative Practitioners and she regularly attends courses for the purpose of continuing professional development to keep up to date in the latest developments and evidence based research in nutrition.
Prior to her training at University she also obtained a Diploma in Nutritional Therapy at the Raworth International College for Natural, Nutrition and Sports Therapies where she has since returned to lecture in Nutrition.
As well as supporting individual patients for a wide range of health issues, Kate has also run workshops covering the link between autism, Attention Deficit Hyperactivity Disorder (ADHD) and nutrition for The Hyperactive Children's Support Group and was guest speaker on the subject of ADHD at Thames Valley University. Her passion for improving childhood nutrition has also prompted her to set up a consultancy, Independent Nutrition, which aims to assist schools improve the quality of their nutrition provision and raise awareness of nutrition through educational programmes for catering staff, parents and pupils.
Kate is the Nutritional Therapist for Brealy Bootcamps and delivers workshops on Healthy Eating and Weight Loss. She is also part of the multi-disciplinary team which has set up The Natural Natal Centre, a new venture for preconception, fertility, pregnancy and post birth - also based in Fulham, London.
Kate also specialises in working with people who have high levels of stress and those experiencing adrenal fatigue problems.
Kate's approach is friendly, practical and calm and she provides realistic recommendations. Above all her first priority is to inspire people to make more healthful food choices and become more interested in food and the part it plays in health.